If you're looking for a more relaxed and romantic big day, minus the formalities of a traditional wedding, a twilight wedding is perfect for you.
A twilight wedding starts after 5.30pm, there's no traditional ceremony or wedding breakfast, it goes straight into the evening reception.
Doing it this way removes the pressure of entertaining your guests for an entire day, and can save a lot of money by reducing food requirements, and your first dance can be under the stars.
Sunset Romance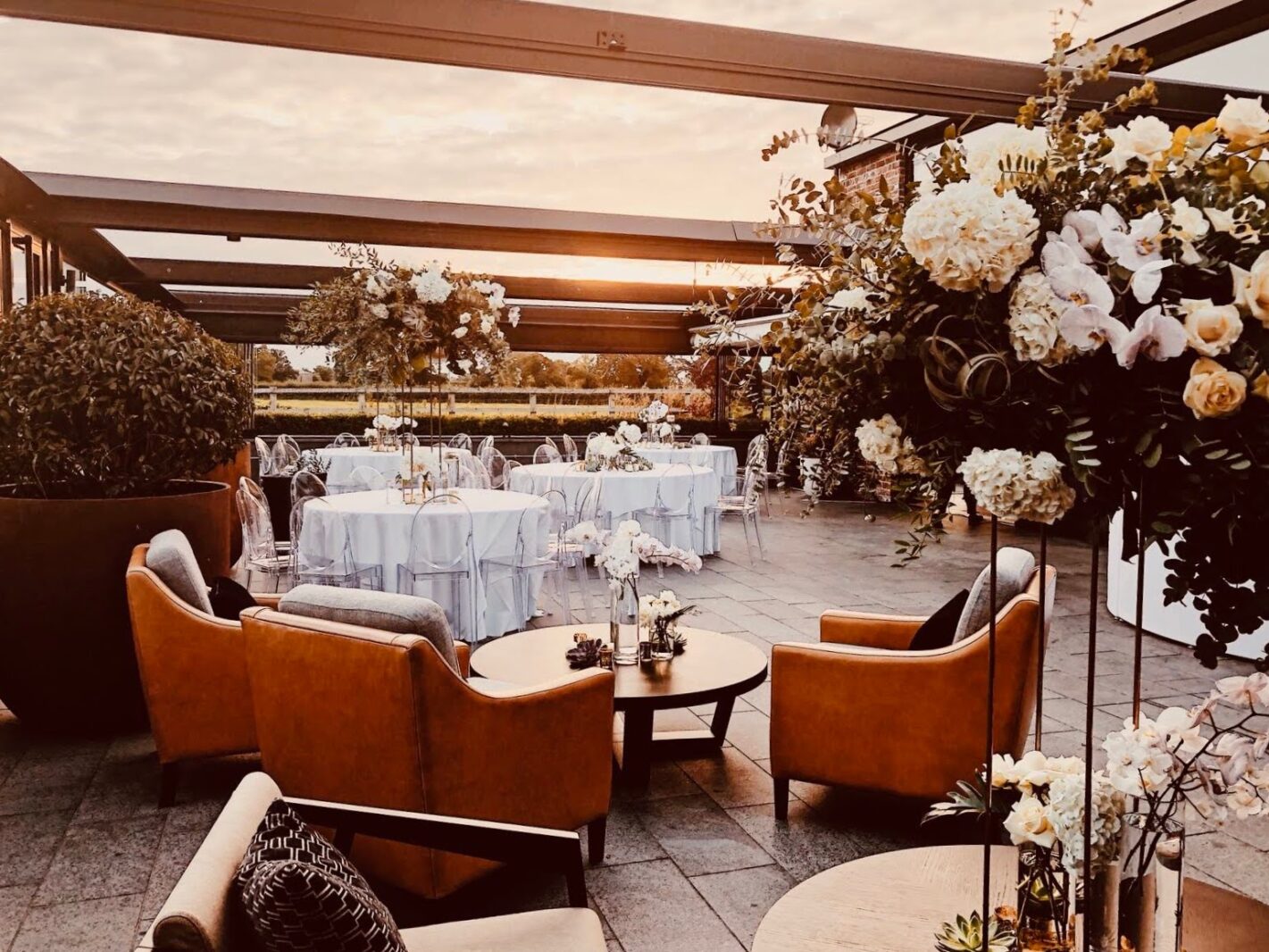 For the perfect Twilight Wedding you need to do a bit of research, for a start you need to know when the sun will be setting. This obviously varies day by day. Weather apps are pretty reliable for expected sunset times, but check a few sources and monitor the sunsets in the days running up to your big day to be sure.
After this you can decide what you want to be doing when the sun is setting – tying the knot, eating, your first dance.
Make sure your wedding photographer makes the most of the sunset charm. If you start the ceremony 30-40 minutes before the sun is expected to set this should make for some amazing pictures.
Dancing Under The Stars
Traditional weddings can be a long drawn out day, in particular for the happy couple who will have been busy in the run up making sure everything is perfect. By the time the party is getting started, you and your guests might be ready to call it a day.
That's another reason to opt for a twilight wedding. By removing the wedding breakfast and early ceremony, you and your guests can relax in the morning and dance the night away.
It's still vital you put some thought into the entertainment for your twilight wedding. As your reception will be at night, look at options tailored to the dark. Fire dancers, sparklers, disco balls, light shows – you have some pretty amazing options available to you!
Midnight Snack
All that late night dancing can have you and your guests working up quite an appetite. So consider having some light bites available for when your stomachs start to rumble.
Hot dogs, bacon butties, samosas, pizza, cup cakes… there's a wide range of goodies that our caterers can provide for a quick bite to eat.
Plan Your Twilight Wedding At The Colony
Our stunning venue is perfect for your Twilight Wedding, our terrace with retractable means you can make the most of the evening, and also protect you should the worst happen. Our stunning manicured lawns, open meadows and luxurious interior will wow your guests and set the scene for perfect pictures.
For more information on how our team can create your perfect day, request a brochure or call us today on 01625 254 000